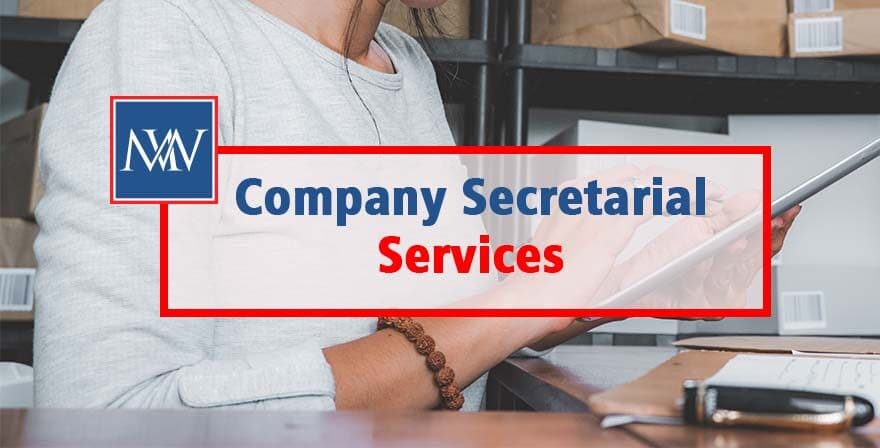 Company Secretarial Services
We provide a tailored increase, decrease, sub-division or consolidation of share capital.
A newly drafted set of Memorandum and Articles of Association are supplied with any change in share capital.
All resolutions and filings are prepared on your behalf.
A limited company has responsibilities that it must fulfil under the Companies Act; these include keeping statutory registers on Directors, Shareholders, Debentures etc. and filing an Annual Confirmation Statement etc.
The challenges these pose for you and your business can be reduced by Makesworth Company Secretarial team, giving you the opportunity to focus on running your business. Our Company Secretarial services are vast and can be tailored to meet your requirements.
We can provide all-year-round company secretarial functions to keep you legally trading, wherever you're doing business.
HOW CAN WE HELP?
Below are some of the services we offer as part of Company Secretarial Services to our various clients with different service Packages.
Company Formation Services
Same day formation of a limited company with no signature or paperwork required. We will ensure that the appropriate structure is in place so the newly-incorporated entity meets requirements.
Application of the business bank account.
Provide online or printed share certificates.
Provide online or printed certificate of incorporation.
Provide online or printed minutes of the first board meeting.
Provide bound memorandum & articles of association.
All company documents can be sent to you by email.
Maintenance of Statutory Books
For trading companies, we offer a Maintenance of Statutory Books service.
We will hold the Statutory Registers at our address and will update them as and when changes are made to the company management structure.
We will also reconstitute statutory books in electronic format.
Set up and Maintain People with Significant Control (PSC) Register.
We will prepare supporting paperwork for changes in shareholders/members and officers of the company.
Registered office facility. Our offices will be the address where all official documents are served, and therefore can be expanded to include a mail forwarding service.
File the Annual Confirmation Statement for each year that the service remains active.
Provide Company secretarial due diligence and other disclosure requirements.
Change accounting reference dates as required.
Change registered address of Companies.
Change the officer addresses at Companies House.
Register the appointment and resignation of directors and secretaries.
Change of Company Name or Name swap
A company may change its name by Special Resolution, or by other means specified in the Articles of Association.
Although a change of company name can be filed quite simply on the Companies House website, this does not guarantee that the necessary procedures for agreeing on the change will have been followed.
We can arrange for a company to change the name, and provide the special resolution and Change of Name certificate.
A reprint of the Memorandum and Articles of Association and new company seal can also be supplied.
The same day service is also available should you require.
Change of Share Capital
We provide a tailored increase, decrease, sub-division or consolidation of share capital.
A newly drafted set of Memorandum and Articles of Association are supplied with any change in share capital.
All resolutions and filings are prepared on your behalf.
Purchase of Own Shares / Share buy back
If a shareholder wishes to leave the Company then he will want to cash in the value of his shares. The other shareholders may not have the money or the inclination to purchase the departing shareholder's shares and finding a third-party buyer for shares in a private company can be difficult.
The Purchase of Own Shares procedure allows the Company to buy the shares back from the departing shareholder at a price agreed between the parties. The purchase must be made from distributable reserves as a first priority, but it may be possible to perform the purchase from capital once reserves are exhausted.
Purchase of own shares, financed from distributable reserves, or from capital can be arranged.
We will produce all the necessary Minutes, Resolutions and Contracts and arrange for an advertisement in the national press as required by company law.
Re-Printing of Memorandum & Articles of Association
Reproduction of new bound sets of Memorandum & Articles, to include all changes since formation, for any UK registered company.
Event Driven Company Secretarial Services
As well as your annual responsibilities, certain transactions that your company may wish to perform require documents to be prepared and often filed with Companies House.
We have extensive experience in and can assist with, drafting the supporting paperwork for many complicated procedures.
Creation of Multiple Share Classes for Tax Efficiency
Generally, a company will have a single class of shares known as 'Ordinary' shares and these shares will confer upon the holder full rights with regard to voting, dividend and capital distribution.
In some circumstances it may be beneficial to have more than one class, often referred to as 'Alphabet Shares', in order to grant different shareholders different rights.
Most common is the desire to grant different shareholders with different levels of dividend, but rights can be varied to achieve most goals.
You can create Preference Shares to grant investors a fixed, preferential dividend or Employee Shares to give equity to key staff that must be returned to the Company if the staff member leaves its employ.
We do not simply vary the rights of the shares using a Statement of Capital but will update the Articles of Association with comprehensive clauses covering the rights and restrictions of the classes. We can cater for advanced share rights including convertible and redeemable shares, drag and tag along clauses, compulsory transfers, and good & bad leavers.
Re-designation of shares to enable your company to declare a dividend for one class of share and not for other class or with different voting rights.
Reorganisation/restructuring of companies by incorporating a new entity or striking off unnecessary entity in the structure to save cost and to become more tax efficient.
Structuring the share capital of the company with a various class such as promotor shareholders and employee shareholders with articles of association matching with various rights attached to those shares.
Dormant Company Maintenance
For dormant companies (e.g. not yet traded or retaining for name protection) we offer a Dormant Company Maintenance service.
We will hold the Statutory Registers at our office and file the Annual Confirmation Statement & Dormant Accounts for each year that the service remains active and the company remains dormant.
Any changes to company structure would be chargeable, should you require us to prepare the supporting paperwork.
Company Restoration
If your company has been struck off, either with or without your consent, and the company still owned assets at the time it was dissolved, then those assets become 'bona vacantia' (vacant goods/ownerless property). In this case, the ownership of those assets transfers to the Crown.
You may apply for a discretionary grant from the Treasury Solicitor to recover cash assets, but the amount the Treasury Solicitor would be willing to return is capped at £3,000 where the company could be restored to the register.
Where the asset is non-cash or is valued over £3,000, then you will need to restore the Company to the register in order to reclaim the asset. If the company was struck off by Companies House because of a failure to file or other compliance issues then you should be able to restore using the Administrative Restoration method, otherwise, a Court Order will be required.
Other Company Secretarial Services
We can assist with most Company Secretarial procedures, including Share for Share Exchanges, Re-Registrations, Share Allotments, Share Transfers, Rights and Bonus Issues, Reconstruction of Statutory Registers and Shareholder's Agreements. Whatever your requirement, please speak to our team of qualified company secretaries for a quote.
In short, we'll deal with the paperwork, so you can focus on running your business.
Get in touch to discover more.
Any questions? call us now: 020 7993 8850 to speak with on our helpful advisers, we're here to answer your questions…
For more information on Company Secretarial Services, Book a Free Consultation
Need Accountancy Support?
For information on bespoke training, or if you have any other questions for Makesworth Accountants, please fill in your details below