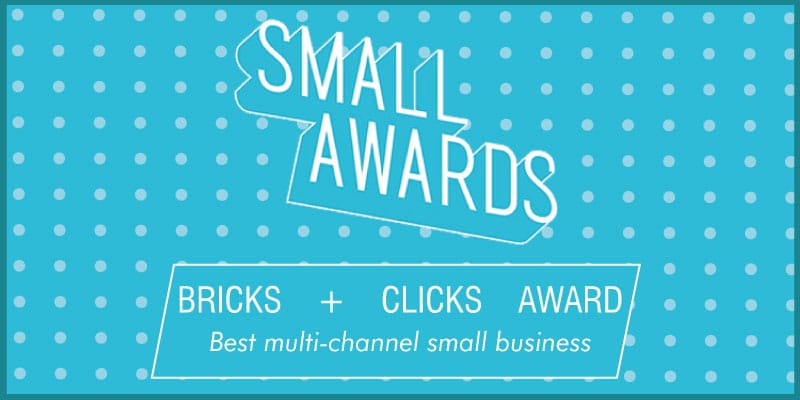 Harrow Makesworth Accountants Shortlisted For 2020 Small Awards
HARROW'S MAKESWORTH ACCOUNTANTS SHORTLISTED FOR 2020 SMALL AWARD
LONDON, 10 JUNE 2020: Makesworth Accountants based in Harrow has been nominated for the Bricks + Clicks Awards Best Multi Channel Small Business  at The Small Awards 2020.
Makesworth Accountants was founded by Mr. Sanjay K  Sah, FCCA in 2012 and aims to provide proactive and quality advice to small businesses, Individuals, Contractors and SME's.
The Small Awards, organised by Small Business Britain, is a nationwide search for the smallest and greatest firms in the UK, across all sectors. Launched in 2017, it celebrates smaller businesses that are often overlooked for recognition at other national awards.
This year's Small Awards will cast a particularly important spotlight on the sector's crucial role in helping the country through the pandemic crisis. The awards form a vital part of Small Business Britain's ongoing 'Back to Business' campaign.
With eleven unique categories, the awards celebrate the dynamism of the UK's small business sector, across everything from longstanding family businesses and innovation-led start-ups, to social enterprise champions. 
Michelle Ovens MBE, Founder of Small Business Britain said:
"The UK's 5.8 million small businesses make a powerful contribution to people's lives up and down the country, and this has been particularly striking recently. These firms mean so much to their customers and staff and they are truly at the heart of communities, but they are not in the limelight enough. The Small Awards recognises the fantastic contribution of small firms like Makesworth Accountants. We want to give them all a deserved boost – particularly in these challenging times! We had a record number of applications this year, with an incredibly high standard of entries, so all of the small businesses shortlisted should be rightly proud of this achievement."
Sanjay Sah, Director of Makesworth Accountants said:
"I am proud to highlight my team's hard work and how they have helped me to create a supportive, collaborative internal culture which benefits the team and clients alike. I would say that the firm's dedicated and experienced team is central to its success.
Look After Your Employees and They Will Look After Your Clients."
Judged by a panel of leading enterprise experts, the winners of all categories, along with the overall winner of Small Business of the Year, will be announced on 2 July 2020.
This year, in light of social distancing, Small Business Britain is reformatting its traditional glittering gala dinner ceremony into a lively virtual event. Small businesses across the country will zoom in together for an evening of fun celebration, featuring entertainment, special guests, speeches, networking, and more! 
Media Contacts
For more information please contact
Phone: 020 7993 8850
Email: info@makesworth.co.uk 
About Small Business Britain 
The Small Awards, launched in 2017, targets the whole small business sector focusing on businesses often overlooked by other awards.
The Small Awards is run by Small Business Britain, the UK's leading champion of small businesses, supporting all 5.8 million small businesses in the UK – no matter their location, their sector, or their ambition level.
Through a series of reports, events and campaigns, Small Business Britain champions, inspires and accelerates small businesses in the UK to foster growth and increased confidence.
Small Business Britain is an evolution of peak b, which has campaigned for and championed small business interests since 2016.
For years, peak b has brought people together in communities to uplift them through events, campaigns and reports that recognise the true value of small businesses. Small Business Britain will build on these years of dedicated and vital work that has seen peak b and Michelle Ovens MBE recognised as an important champion of small businesses by all political parties.
https://smallbusinessbritain.uk
Twitter: @britainsmallbiz
Facebook: @smallbusinessbritain
Instagram: britainsmallbiz
Makesworth Accountants are multi-award – winning accountancy practice of Chartered Certified Accountants, Tax and Business Advisors, supporting private and business clients through every stage of their financial lives. Sanjay objective is to add value to his clients businesses and through the application of his extensive experience and knowledge in the areas of accounting, tax and HMRC tax investigations, and many more.
For more information on Makesworth Accountants Shortlisted For 2020 Small Awards, Book a free Consultation
Need Accountancy Support?
For information on bespoke training, or if you have any other questions for Makesworth Accountant, please fill in your details below