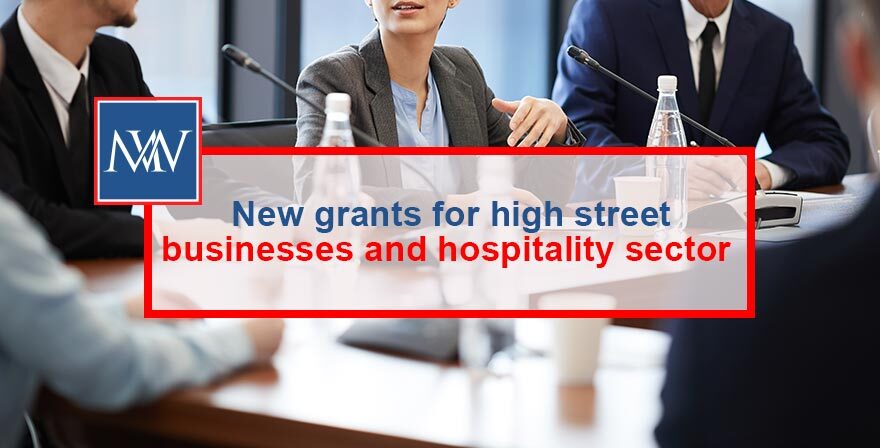 New grants for high street businesses and hospitality sector
Businesses forced to close due to the Coronavirus lockdown will be eligible to apply for grants of up to £18,000 depending upon the rateable value of their business premises. Pubs, restaurants, hotels, gyms and hairdressers will be eligible for a grant of up to £18,000 per premises whilst non-essential retail businesses will be eligible to apply for a grant up to a maximum of £6,000.
The grants are intended to be a contribution towards the fixed costs of the business during the period that they have been unable to trade normally. Staff costs continue to be covered by the CJRS furlough scheme.
The government will also continue to provide eligible retail, hospitality and leisure properties in England with 100% business rates relief from 1 April 2021 to 30 June 2021. This will be followed by 66% business rates relief for the period from 1 July 2021 to 31 March 2022, capped at £2 million per business for properties that were required to be closed on 5 January 2021.
Unfortunately, the "Eat out to Help Out" scheme will not be reintroduced this Summer.
 NEW RECOVERY LOAN SCHEME
The government have already announced a longer repayment period for "Bounce-back" and CBIL loans. From 6 April 2021 a new Recovery Loan Scheme will provide lenders with a guarantee of 80% on eligible loans between £25,000 and £10 million to give them confidence in continuing to provide finance to UK businesses. The scheme will be open to all businesses, including those who have already received support under the existing COVID-19 guaranteed loan schemes.
For more information , Book a Free Consultation
Need Accountancy Support?
For information on bespoke training, or if you have any other questions for Makesworth Accountant, please fill in your details below