Makesworth Accountants Named a Top Accounting Firm for 2020
Looking for a trustworthy and reliable team of accountants? Look no further! At Makesworth Accountants, you'll receive the highest quality service from a team of true professionals.
Clutch has just announced the top accounting firms as part of their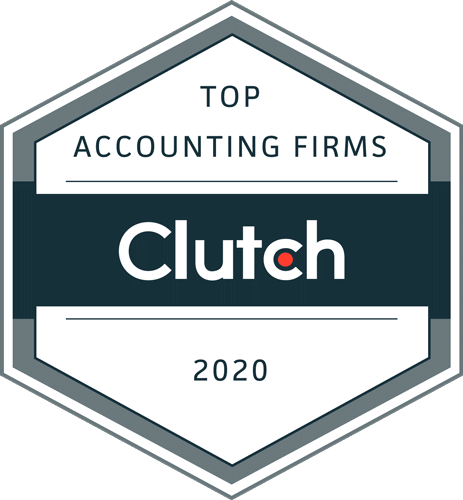 Small Business Solidarity program. We are thrilled to announce that Clutch has listed Makesworth Accountants among the top accountants on their site! It's an honor to be one of the highest-ranking accounting firms in the United Kingdom on Clutch
Located in the heart of Washington, DC, Clutch is a B2B ratings and reviews platform. Their team conducts independent research into B2B service providers. By directly interviewing the former customers of companies on their site, they ensure that all data on their site is verified. These reviews from clients form the basis of their rankings and awards.
"Proper accounting, payroll, and bookkeeping are crucial for organizations of all sizes. Our research indicates that clients prefer to work with local accounting firms, as evidenced by the popularity of the search term, 'accountants near me' in Google searches," said David Goosenberg, business development analyst at Clutch. "Each of these firms has excelled at delivering quality financial services to B2B clients in a variety of industries."
We are also featured on The Manifest, Clutch's sister site. The Manifest is another B2B resource that displays companies in the form of shortlists to guide the user through the buying experience. We are thrilled to be ranked among the top accounting companies on the Manifest!
We are thankful for each and every one of our wonderful customers, especially those that took the time to leave us a review on Clutch! Hear what they had to say about us.
"They've been very successful at helping my business." – General Manager, Water Services Company
When our customers succeed, we succeed! This award and our perfect 5-star rating on Clutch are all thanks to you, our amazing clients!
Read reviews left by our clients on our Clutch profile or get in touch with us directly to learn more about how we can help your business succeed!
Need Accountancy Support?
For information on bespoke training, or if you have any other questions for Makesworth Accountant, please fill in your details below