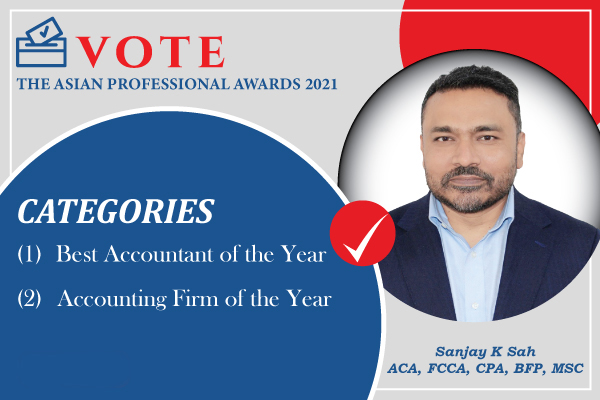 The Asian Professional Awards 2021
The Asian Professional Awards 2021
Makesworth Accountants are very excited to be nominated for the two prestigious awards from The Asian Professional Awards. The categories are:
(1) Best Accountant of the year – Name of Accountant: Sanjay K Sah
(2) Accounting firm of the year – Name of Firm: Makesworth Accountants
Kindly vote for us to win the above nominations. Please click above to VOTE and do not forget to share the link.
Need Accountancy Support?
For information on bespoke training, or if you have any other questions for Makesworth Accountant, please fill in your details below