Vehicle Registration Tax and Nitrogen Oxide Emissions
Introduction
From 1 January 2020, a second component will be added to the calculation of vehicle registration tax (VRT). The Nitrogen Oxide (NOx) charge will be combined with the existing Carbon Dioxide rates to form the vehicle registration tax (VRT) payable.
Carbon Dioxide charge + NOx Charge = Total vehicle registration tax (VRT) payable
NOx is charged on the basis of milligrams per kilometre as recorded on the Certificate of Conformity. In the case of heavy-duty vehicles, this will be milligrams per kilowatt-hour.
Depending on documentation such as foreign registration certificates the figure may also be shown as grams per kilometre. This will not affect the tax due as Revenue will convert this to milligrams in the calculation at registration.
Scope
The NOx levy will be chargeable on all Category A vehicles registered after 31 December 2019.
Customers registering a vehicle after this date will have to provide evidence of the vehicles NOx emissions to finalise registration.
Failure to provide this information may lead to delays or a flat charge being imposed.  There are a number of sources where the emissions figure may be obtained which are outlined below.
Pre-Inspected Vehicles
Vehicles pre-inspected prior to 1 January 2020 will be liable to NOx if they are registered after 31 December 2019.
New Vehicles
For new vehicles, the amount of NOx emissions is recorded on the vehicle's Certificate of Conformity. This document should be obtained from the seller or from the vehicle's manufacturer.
A Certificate of Conformity is required to be uploaded in advance of a vehicle's registration inspection. A manual on uploading an eCOC is available to assist customers.
Used Vehicles
The foreign registration certificate (FRC), which is a mandatory document for all used vehicles, may contain a NOx emissions figure.
United Kingdom imports may have the NOx figure on the FRC if the document was issued prior to April 2019. This is usually displayed in box V3 of the V5 the UK registration certificate.
If not present on the foreign registration certificate, customers are advised to obtain the Certificate of Conformity for the vehicle. This can be obtained by contacting the main dealer or the manufacturer directly.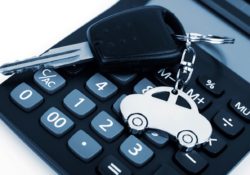 Revenue will also accept official written confirmation from the manufacturer or appropriate statutory authority of the NOx emissions. These will be considered on a case by case basis depending on the documentation presented.
A NOx figure for Japanese imports can be obtained from the Japanese Ministry of Land, Infrastructure, Transport and Tourism.
If a NOx figure cannot be provided for a vehicle then a flat charge will apply.
For more information, Book a Free Consultation
Need Accountancy Support?
For information on bespoke training, or if you have any other questions for Makesworth Accountant, please fill in your details below